Introduction
Did you know? South India is also known as a GATEWAY of SaaS business.
Approximately more than 4,00,000 engineers and technologists are added to the workforce each year.
South India's diversified and substantial skilled workforce is a key lure for these enterprises. The prime reason is that it provides SaaS companies with many opportunities to grow their businesses within the city.
The majority of enterprises in South India's startup scene are SAAS firms. As a result, the growth of inventive enterprises has not only been recent.
However, the number of companies that offer software services has significantly increased.
Actually, since the 2015 funding boom, more than 2,000 SAAS-based start-ups have been founded in India. Nearly a fourth of them have offices or departments in Chennai.
In this blog, we'll cover some of the best South Indian SaaS startup companies that have reached globally.
The Startup Boom
Chennai has rightfully established itself as the nation's SAAS hub because of the expansion of companies like Zoho and Freshworks.
Although both of these businesses, which have recently reached the $500 million revenue mark, are the largest success stories among Indian-based SAAS companies.
They aren't the only ones promoting the Chennai brand in the marketplace.
Chargebee, Byju's, Webengage, Whatfix, Razorpay, and Duukan are a few of the businesses securing a specific market position.
Let's examine these firms' operations and see why they can be the best places for you to work:
Zoho
Internet-based business tools are created by the Indian technology company Zoho Corporation. 
It is well-known for its web-based Zoho Office Suite.
In 1996, Sridhar Vembu and Tony Thomas founded the company, which is presently present in seven areas.
Both the company's corporate and global headquarters were located in Texas.
Since Zoho is a software company focused on products, there is always room for growth and the development of innovation.
Freshworks
A SaaS company called Freshworks offers customer interaction solutions for marketing, IT, customer service, and HR. 
It creates a range of products, including Freshworks Neo, Freshdesk, Freshservice, Freshsales, and Freshteam.
The services offered by the products include analytics, collaboration, event streaming, administration, and security solutions.
A customer-centric mindset, excellent work, pride and pleasure in that work, and speedy execution are all encouraged in the culture of Freshworks.
Chargebee 
A reputable international FinTech company called Chargebee offers subscription-based billing systems for SaaS and eCommerce companies. 
It was created with the intention of providing customers with a top-notch billing experience and managing their subscriptions.
The highly skilled team at Chargebee provides appropriate support to help businesses quickly implement best practices and compliance requirements.
A range of professionals favour Chargebee because it emphasizes its "people-first" approach to its work culture.
Byju's
BYJU'S is an online learning platform that was established in 2011 by Byju Raveendran and Divya Gokulnath. 
It is a brand of the Bangalore-based educational technology (EdTech) Think and Learn Private Ltd.
The platform focuses on demystifying scientific and mathematical ideas. In 2019, the business released its Disney BYJU app.
This innovative app uses Disney characters to teach basic lessons.
Webengage
WebEngage is one of the top providers of marketing automation tools, helping businesses retain and grow their profits from current customers. 
It was founded in 2011 by Ankit Utreja and Avlesh Singh. Products from the company help to boost cross-channel user engagement.
Additionally, it helps firms segment their customer base and communicate with them appropriately for the situation.
Whatfix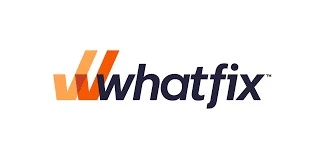 Whatfix is a SaaS business that Khadim Batti and Varakumar Namburu founded in 2014. 
For their websites, the technology can be utilised to create interactive guides.
The solution delivers seamless integration across all user applications and is simple to use.
Additionally, it provides first-rate onboarding, support, and analytics to monitor user engagement in real-time.
Razorpay
A group of IIT Roorkee graduates created the payment method known as Razorpay. 
It's a particular payment method that incorporates several banking systems.
You can use it to make payments online using all of your credit and debit cards, UPI, and well-known mobile wallets.
It pays other people in India without creating a hassle.
To make payments simpler for everyone, many banks and wallets are integrated to this payment system.
An invoice generator and receipt maker would be useful for you if your company uses razor pay.
Dukaan
Since its launch, Dukaan, a new eCommerce site, has attracted a lot of attention in India. 
Dukaan, which was created locally in India, enables users to launch, manage, and grow their online stores quickly and easily without the need for technical know-how or design ability.
The platform makes an excellent choice for a wide range of users because it enables anyone, including small company owners, entrepreneurs, and aspiring eCommerce players, to quickly construct their online shops.
Dukaan was started by Suumit Shah, and as it keeps expanding in the Indian market, it has been drawing substantial investments.
Statistical Comparison of Number of Startups
In the previous four years, the number of SaaS startups in India has doubled to more than 1,650 funded active businesses.
They are all worth $58 billion, and many and many of companies have achieved the coveted unicorn status.
According to the survey, the last three years have seen the creation of 80% of B2B SaaS unicorns. After the US (300) and China (28), India is now home to the third-highest number of SaaS unicorns (21).
From Then to Now: A 30-Year Revenue Evolution of Indian Startups
Indian startups have grown from start-ups to worldwide competitors over the past three decades, and their revenues have skyrocketed.
This expansion has been helped by the technological revolution and shifting market dynamics, making startups an essential component of India's economic structure.
With cities like Bengaluru, Chennai, Kerala and Hyderabad, the south of India has developed into a centre for technological startups, increasing income growth.
To take advantage of global digital trends, these tech-based firms made use of the region's strong IT infrastructure and qualified labour.
Although North India has a varied startup portfolio, it has lower total revenues despite having outstanding growth rates.
Startups in this area have shown astounding adaptability and creativity in fields ranging from hospitality and retail to fintech.
As of 2023, South Indian startups are ahead in terms of revenue, but the North is gradually catching up.
The history of startups in India during the past 30 years shows the great cultural and economic diversity of the nation and presents special prospects for business owners and investors.
Impact of the 'Make in India' Project on the SaaS Industry (Government Schemes Supporting Technological Innovation)
The Indian government's "Make in India" initiative, which was introduced in 2014, seeks to establish India as a centre of the world's manufacturing.
Its main goals are to draw in investment and to motivate both domestic and foreign businesses to produce their goods here.
Since the Software-as-a-Service (SaaS) industry relies more on software development than physical manufacturing,
its impact may not be felt right once even if the initiative focuses primarily on traditional industries like automotive, aerospace, and defence manufacture.investors.
Nevertheless, the "Make in India" policy unintentionally fosters the expansion of India's IT and software sector, especially SaaS.
The government's initiatives to enhance infrastructure, the business climate, and the investment climate create an ecosystem that is favourable for the expansion of technology-based firms as a whole.
The Indian government has launched numerous plans and programmes in addition to the "Make in India" initiative to promote entrepreneurship and innovation in the technology sector. The growth of startups and digital technology, including SaaS companies, is supported by programmes like Startup India and Digital India.
Although the "Make in India" initiative may not have much of an immediate effect on the SaaS sector, it has a substantial impact on the development of India's larger ecosystem for software and technology-based companies.
The project's emphasis on infrastructure development and creating an environment that is welcoming to investors inadvertently contributes to the expansion of the SaaS sector along with other areas of the technology sector.
The Prime Reasons for South Indian's Business Success
Student population 
One of the main contributors is South Inidian's big student population.
IIT Madras, the Chennai Mathematical Institute, Anna University, and an expanding number of private colleges are among the several science, technology, and engineering institutions in Chennai and south region.
Additionally, there are a lot of recent graduates looking for work.
Favorable Ecosystem
Another important factor in South Indian's startup boom is the ecosystem there.
South India is home to one of the world's busiest networks of incubators for new businesses. A stimulating atmosphere for innovation, experimentation, and new idea development has been fostered by organisations like the Startup Centre, PayPal Startank, Anna University Incubator, IIT-M Exploration Park, and others. Chennai has once again shown that it has the right environment to grow into a significant technological giant.
Special Economic zones
The second justification is the quantity of Special Economic Zones (SEZ) in South India. In special economic zones (SEZs), different rules apply to business and commercial activity.
They enable firms to operate in a competitive, stress-free environment.
The state of Tamil Nadu alone has 55 SEZs. Within the limits of Chennai, there are 18 of them, providing enough of area for new ventures and start-ups to flourish.
The Conclusion
For start-ups in the industry, Silicon Valley in the United States has been likened to Bengaluru's information technology hub for years.
Chennai is currently making an effort to develop itself as a software as a service (SaaS) centre.
Many SaaS majors with headquarters in Chennai compete head-to-head with global leaders in their respective industries.
For instance, in 2005, the 1996-founded AdventNet Inc.-renamed Zoho Corporation published Zoho Writer, its first cloud-based business application.
It competes directly in this market with rivals like Microsoft. And there are many other such illustrious companies, therefore this is but one example.
On the other hand, industry leaders think that first-generation business owners in SaaS and enterprise applications tech firms have not only started their own companies but have also started mentoring the next generation of local business owners, which is crucial for the industry's continued growth.
At a range of events and meetings sponsored by various groups, aspiring entrepreneurs can network with seasoned colleagues and SaaS enthusiasts.
Leaders from some of these organisations have lately started a drive to promote the possibilities of the segment through the SaaSx event.
Depending on the type of cloud service and the region, different cloud services are becoming more popular. The Indian market is unique in that.
There is consistently significant demand for all types of cloud services.
The start-up culture in South India is developing at an extraordinary rate, which nearly guarantees that it will flourish substantially in the next years.