Performance Marketing Agency that helps you build predictable sales pipeline
Build strategy, identify the right marketing channels, forecast the ideal budget, get the target audience set, figure out the perfect copy that converts.
Talk to our strategist now
We scaled 30+ global B2B SaaS startups 🚀
A sneak peek into our proven
Performance Marketing Framework
Define clear objectives & requirements
The first step is to define your business objectives & requirements clearly. Our performance marketers will understand revenue goals and objectives you want to achieve, such as increasing demos, and sign-ups, boosting customer retention, or reducing churn.

Identify KPIs
Based on your business goals, our performance marketers identify the metrics that matter most for each phase of performance marketing strategy. For instance, in the first phase we will work on reducing CAC and attracting maximum MQLs/SQLs. By the second or third phase we will work on increasing MRR and CLV.
Market research & competitor analysis
By researching your target market, our performance marketers gain deep insights into customer pain points, potential bottlenecks and market gaps. By studying your competitors, we understand their product offerings, channels, and ads, and help them drive conversions and PR promotional activity.

Strategy
Based on all the gathered data, our growth marketers will create a 3 phases growth-fueled calendar focusing on types of content, A/B campaign testing for conversions, KPIs to achieve etc.
Choose the right marketing channels
Choosing the right marketing channel helps us to engage with audiences that are most likely to buy your product/services. Our performance marketers commonly focus on search engines, social media, YouTube, and email marketing channels.

Forecast the budget for each channel
Once we identify the right marketing channels with your intended audience, we allocate a marketing budget for each channel to effectively run ad campaigns.
Create compelling content and creatives with clear communication
We write high-quality, simple content to communicate the unique value proposition of your SaaS solution and incorporate visual elements such as images, videos, infographics, or charts to convey complex concepts more effectively.

Implement tracking and attribution
We identify the key touchpoints and interactions throughout the sales funnel of your ideal customers and choose an attribution model that best aligns with your business and customer journey.
Launch the first campaigns in 7 days
Within 7 days of creating the strategy, we launch the first marketing campaign to measure the effectiveness of channels, content, and marketing strategy.

Analyze and optimize for regular intervals
We analyze the results to identify areas of improvement and iterate to optimize your campaigns at regular intervals.
Scale successful campaigns based on data insights
Our marketers continuously test different channels, content types and ads to extract insights and scale the campaigns that have brought the maximum conversions.
Channels we focus on
Industries we help scale
SaaS
B2B
Startup
IT
Ecom
Your Journey in Phases
Phase I
Phase II
Phase III
Run pilot campaigns across all identified channels to generate data insights in the initial phase
Focusing on A/B testing campaigns & building the right audience set 
Finding the best cost effective messaging & creative (type of content)
Based on data insights we forecast the CAC, and the ideal budget in each channel to achieve the KPIs

NB: The CAC will further be reduced in the next phases as we keep optimizing the campaigns.
Targeting the audience segment built in the Phase I
Identifying the best performing keywords & removing the low performing campaigns from Phase I
Forecasting the exact pipeline in the Phase II & Phase III
Focusing on conversion campaigns to drive Signups/Demos
Increasing the budget for the conversion
Entirely focusing on the conversion pipeline
Retargeting the audience from Phase I & Phase II
Building lookalike audience from Phase I & Phase II
Focusing on increasing Sign Ups/Demos by 30-50% compared to Phase II

NB: Phases vary from company to company depending on their requirements and objectives. The phase above was created for a B2B SaaS company that had been in business for over a year and had some website traffic. They had tried performance marketing but were unable to crack it.
A team of marketers & strategists
We have strong reasons why you should partner with us
with others
Dislocated team
Speak to the account managers
Lack of domain expertise
Copy-pasting the same marketing strategy for al
Single agency managing it all
Following up on deliverables
Scattered and discrete communication
With growth.cx
All in one place: Copy, creatives, videos, web design & dev support etc.
Talk to your Fractional CMO directly
Expertise in B2B SaaS marketing
Customized strategy based on your goals and budget
Guidance of experts working with similar companies
Quarterly roadmaps keeping everyone on the same page
24X7 support, weekly review meetings, monthly reports
KPIs
Establish a strong digital presence
Create the right audience segment
Attract MQLs/SQLs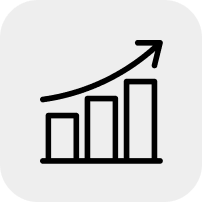 Grow sales pipeline by 3x in Phase III
Reduce CAC from Phase II
Turn ROI into positive in Phase IV
Our super successful B2B SaaS Organic <> Performance Engagement Framework
Tools We Use 

Frequently Asked questions
How do you ensure deliverables when you work with multiple B2B SaaS businesses?
We form a dedicated team for each client with a dedicated Point of Contact (POC), and we're 24x7 responsible for our committed deliverables.
What are the benefits of performance marketing for businesses?
Performance marketing is a ubiquitous term in the world of marketing. It's an umbrella term for results-based advertising and an innovative approach to advertising that ensures marketers only invest when they see tangible results. Here are the benefits of performance marketing for businesses:
Real-time ROI Measurements
Better KPI optimization
Increased brand reach
Opportunity to diversify revenue streams
Better, faster results
Pay only for results
How can I measure the success of performance marketing campaigns?
To measure the success of performance marketing campaigns, you need to track and analyze key performance indicators (KPIs) to understand the effectiveness of your campaign and optimize it for better results. Below are some common KPIs and metrics you can use to measure the success of your performance marketing campaigns:
Return on Investment
Click-through rate
Conversion rate
Cost per click
Cost per acquisition
Customer lifetime value
What are the best strategies for performance marketing?
As the Performance marketing is a digital approach that drives measurable results across multiple channels and tactics, such as leads, sales, or user engagement. Here are some of the best strategies for performance marketing:
Set clear goals and KPIs
Choose the right channels
Optimize targeting and segmentation
A/B testing and continuous optimization
Mobile Optimization
Track and analyze data
Is affiliate marketing the same as performance marketing?
Affiliate marketing and performance marketing are related concepts, but they are different. Let us learn about the differences between the two:
Affiliate Marketing
Affiliate marketing involves a partnership between an advertiser and an affiliate. Where an affiliate receives a commission when a user clicks on the link and performs the desired action (e.g., a purchase or registration).
The affiliate promotes the advertiser's products or services on their platform (website, blog, social media, etc.) with unique tracking links. 
This type of marketing is based on a revenue-sharing model, where affiliates are rewarded for generating conversions for the advertiser.
Performance Marketing
Performance marketing is a broad marketing term encompassing various digital marketing strategies; affiliate marketing is a subset of these.
Marketers pay for specific actions or results in performance marketing, such as clicks, leads, or sales.
The focus is on measurable and trackable results, so advertisers pay only for the desired results.
What are the most common types of performance marketing?
Performance marketing is an umbrella term for different types of marketing efforts. Here are the most common types of performance marketing:
Affiliate marketing
Native advertising
Sponsored content
Social media marketing
Paid search marketing
SEO
How long does it take you to achieve a positive ROI with B2B SaaS advertising?
It is pretty challenging to determine the exact time frame in which you can achieve a positive ROI with B2B SaaS advertising. And why? Because ROI in B2B SaaS advertising depends on various components such as your product, target market, advertising budget, CPA, etc.
However, to give you an overview, we have mentioned some factors that can affect the time it takes you to achieve a positive ROI in B2B SaaS advertising:
Typically longer sales cycle
Conversion rates
Cost per acquisition
Advertising budget
Audience targeting and messaging
Value of customer lifetime