Growth Hacking Agency
Increase your MQLs & SQLs by 2x to 10x in just 3 months
We scaled 30+ global B2B SaaS startups 🚀
A Proven Playbook
How does our growth hacking framework stand out?
Learn product
With a growth-oriented mindset, we approach your product and master its features and USPs. We identify the room for improvement and align our strategies along the customer lifecycle.

Study targeted market
We prefer quality to quantity. That's why we meticulously research your target audience's pain points and market gaps to determine the ICP of potential customers.
Competitor research
Our growth hackers hack your competitors' strategies and decode which marketing channels work for them, what type of content helps them maximize conversions, and which keywords and landing pages help them rank organically.

Decide marketing channels
Choosing marketing channels helps our growth strategists publish content that reaches the desired audience and attracts SQLs/MQLS
Set achievable goals
We are serious about the deliverables and deadlines. That's why we set realistic milestones at every stage of our growth hacking marketing strategy. This helps us achieve fast and consistent results.

Analyze performance
We monitor the performance of campaigns, ads, and content across all channels by analyzing the number of SQLs, MQLs, and sign ups/ demos.
Optimize strategy every 3 Months
After every three months, we re-optimize our growth hacking strategies by setting new KPIs to increase MRR at each stage.
Growth hacking services
User acquisition
Identify the right channels, experiment campaigns in it, and acquire new users in a short period.
Conversion rate optimization
Track user behavior, and find what's blocking to conversion. Implement strategies based on it.
Viral marketing and referral programs
Identify potential channels to engage your audience to bring reach, virality, and new customers.
Content creation & optimization
Create awareness and generate valuable leads through result-driven content. 
LinkedIn profile optimization
We build strategies to position yourself as a thought leader in the domain.
Community & forum building
Build an engaging community to help and discuss with your potential leads, and make them your brand advocate.
Growth is the new C-O-O-L!
We grow your overall business across the AAARRR funnel.
KPIs we set to assess the success of our campaigns
MQLs/SQLs
Higher monthly revenue
Lower CAC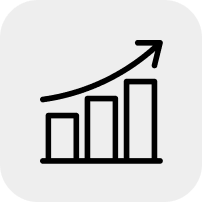 Drive maximum growth
Frequently Asked questions
How do you ensure deliverables when you work with multiple B2B SaaS businesses?
We form a dedicated team for each client with a dedicated Point of Contact (POC), and we're 24x7 responsible for our committed deliverables.
What are the benefits of hiring a growth hacking agency?
Growth hacking agencies are specialized in crafting creative, efficient, and data-driven strategies that help companies to achieve rapid growth. Here are the benefits of hiring a growth hacking agency:
Access the expertise of talented professionals
Scale up/down your team according to your business needs
Access to advanced tools and technology
Data-driven marketing strategies
Increase in revenue and engagement
Are growth hacking strategies effective in marketing?
Growth hacking strategies can be very effective in marketing, as they are crafted after leveraging insights from customer data to acquire and retain customers. However, their success depends on various factors like target audience, product or service, industry, and execution of the strategies.
How to find the Right Growth Marketing Agency for Your Business?
As the Finding the right growth marketing agency is essential to take your business to the next level. Here are the few factors that you should consider while finding the right growth marketing agency for your business:
Define your goals
Research the market to filter the best choices
Analyze their portfolio
Request and study their proposal
Study the pricing
Read the testimonials and case studies
Does Your Business Need a Growth Hacking Agency?
A growth hacking agency that specializes in developing and implementing innovative, data-driven strategies to drive rapid growth for your business. Therefore hiring a growth marketing agency can help you in achieving:
More SQLs and MQLs  
Increase in revenue  
Competitive edge
Maximum growth in business  
Reduce the CAC  
The Benefits of Hiring Professional Growth Hacking Agencies for B2B Startups?
Hiring professional growth hacking agencies for B2B startups offers numerous benefits. By leveraging their expertise and innovative strategies, startups can drive growth, achieve more SQLs and MQLs, revenue, their business objectives, etc., more effectively.